Contact
For any inquiries such as about our exhibits, programs, or group tours in the museum, you can get in touch through the following contact info:
Tel. No.:
(+63 34) 457-8003
E-mail Address:
museobata@yahoo.com
Mobile:
+639173003815 / +639186171736
Museum hours
8:00 a.m. – 5:00 p.m.
Open Monday –Friday
Saturday – Sunday open only for special booked tours
Closed on special holidays:
Christmas, New Year, All Soul's Day, All Saint's Day, Holy Thursday, Good Friday, Easter Sunday
Rates
Children: P20.00
Adults: P50.00
Group rate available upon request
Our Location
Brgy. Old Sagay, Sagay City 6122 Negros Occidental Philippines

DID YOU KNOW?
The Philippines is located in the center of the Coral Triangle, and it has some of the most productive and most diverse coral reefs in the world, but 95% of these reefs are now in very poor condition, so there is an urgent need to look for ways of reversing this deterioration. The museum believes that early marine education and appreciation of the marine environment is one of the best ways to bring this needed change.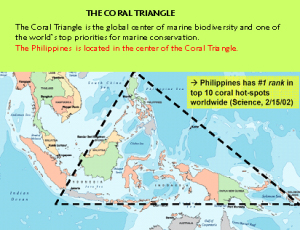 Sagay city, where the museo is located, is in the northernmost tip of Negros Island, centrally situated in the Philippines within the Sulu-Sulawesi seas, the heart of the Coral Triangle.